International Association for Orthodontics (IAO) Public Information Page
An Introduction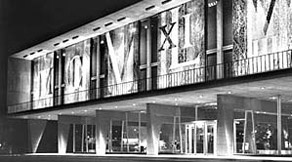 The International Association for Orthodontics (IAO) was established in the United States in 1961 to promote international cooperation in the orthodontic field of dentistry. The IAO is a progressive and dynamic organization of general dentists, pediatric dentists and other dentists that provide orthodontic care to patients.
The International Association for Orthodontics is the oldest and largest of the national and international non-specialty orthodontic groups. The association has a wide variety of programs in orthodontics training, education, professional support, clinical experience and literature. Today the IAO has approximately 4,200 member dentists in over 50 different countries.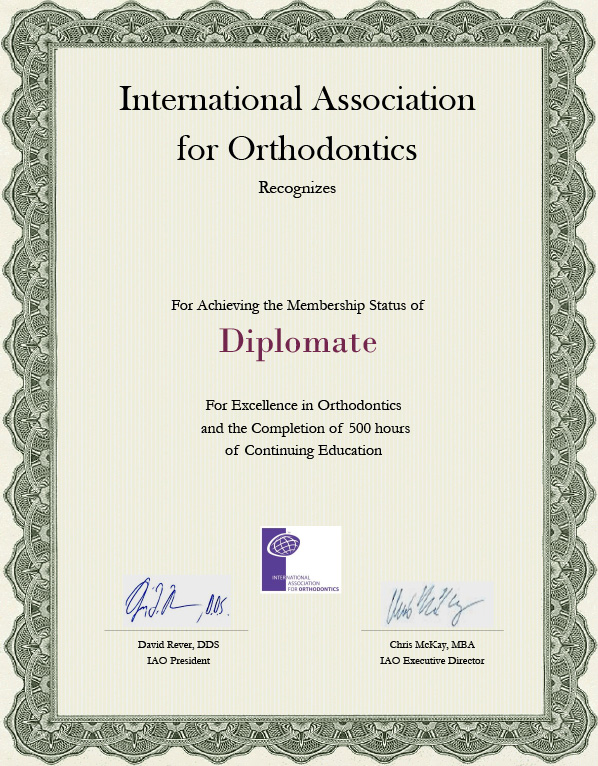 Orthodontic Procedures Offered
A few of the general Orthodontic procedures our members may offer are listed below:
Straight Wire
Functionals
Edgewise
Tip Edge
Controlled Arch
TMD/TMJ
Professional Advancement
Each member of the IAO has the opportunity to work up four levels of Professional Advancement. This program was initiated to promote the education of the dentists that comprise the association. During this process the IAO's members advance their skills through lectures, course work and patient cases. The IAO also oversees the Instructor Institute. This program graduates around fifty new instructors every five years. The mission is to identify dynamic doctors who can help increase the educational opportunities, and improve patient care. They go through a yearlong course that exposes them to multiple theories and practices of orthodontics. This gives the doctors different perspectives for solving complex patient cases. Armed with this level of knowledge and skill many of them go on to form study clubs, become sought after lecturers, or even create their own series of courses.
Global Scale
Multiple committees and arms of this organization work in unison to provide the highest quality educational opportunities on a global scale. The IAO's worldwide scope exposes members to new technologies, advancements and practices from more than fifty countries.
The Relationship
Joining the IAO is an investment in education. Each year a member renews is a commitment to improving as a practitioner. As they learn and expand into orthodontic procedures it allows their practice to grow. As a dental practitioner they see the underlying issues affecting their patients. As an orthodontic provider, IAO members, can also build the treatment plan, and see it through to the end. Therefore, as the patient, all care can be provided by one doctor in which a relationship and trust has been built.