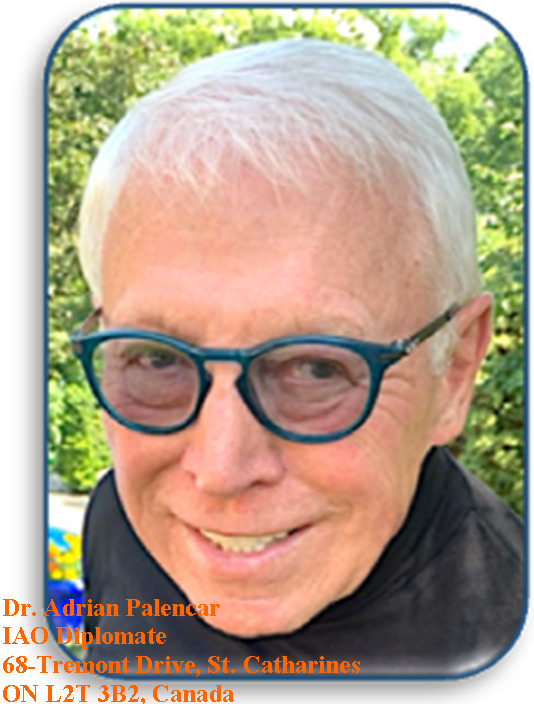 The Eyelet, Part I
By Dr. Adrian J. Palencar, MUDr, MAGD, IBO, FADI, FPFA, FICD
November 2023
In the many orthodontic courses, the author has attended or presented, not too much attention was given to the humble Direct Bond Eyelet.
After being pushed to the corner at the start of the SWA (Straight Wire Appliance) on the TMD patient, the author, who never used an Eyelet before (except with the chain as a traction for eruption of an impacted tooth) researched further this topic.
Direct Bond Eyelet
Tooth coloured composite with a rectangular flat base
Metal Nickel-Lite material with a rectangular curved base 3.75 x 3.0 mm
Flat – round metal base 3.5 mm diameter, with soldered eyelet
Tooth eruption appliance. Flat – round or curved – rectangular metal base, gold plated, or metal Nickel-Lite material Eyelet.  It is attached to either gold plated, silver or Metal Nickel-Lite chain.The lumen in the eyelets is round and it accepts up to a .021 x .025 arch wires.  It is easy to attach power thread, ligature tie and any arch wire.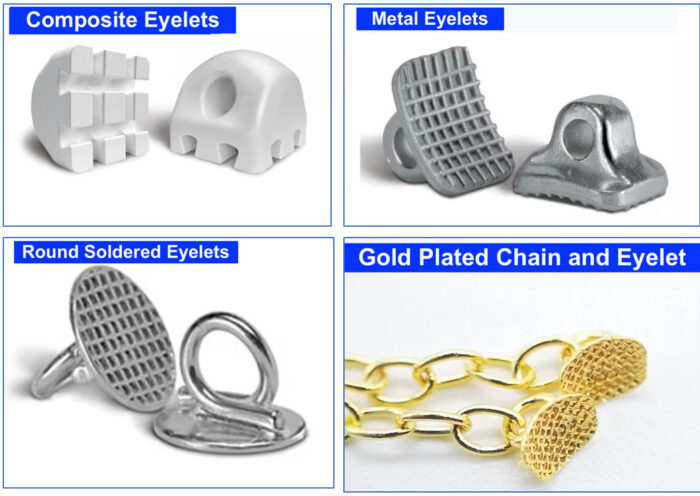 References:
Cerum Ortho Organizers Catalogue, E 8
Website search
HABLA ESPAÑOL
PARLE FRANÇAIS