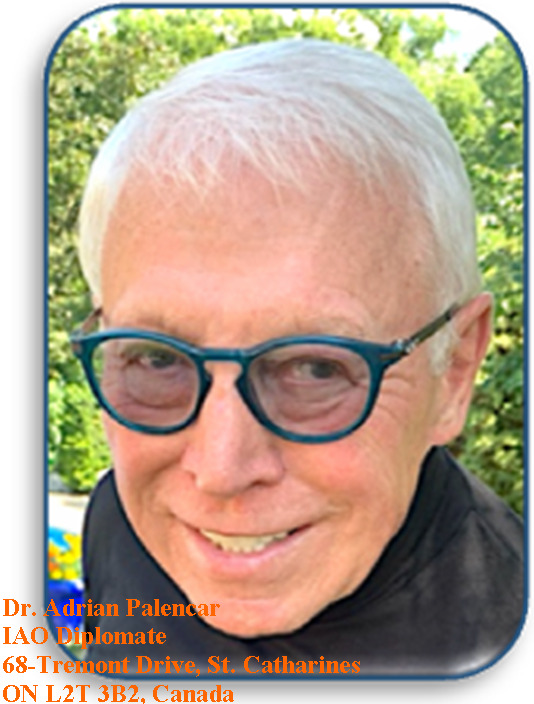 Prefabricated Posted and Keyhole/Mushroom Looped Arch Wires – What is it All About? Part II Posted Arch wire
By Dr. Adrian J. Palencar, MUDr, MAGD, IBO, FADI, FPFA, FICD
November 2021
The author maintained an entire kit of Posted Arch wires. However, this may not be practical for many colleagues. If they are interested in trying this modality, there are two other options: Crimping Pliers with Crimpable Hook or Stop Lock with hook.
Crimping Pliers with Crimpable Hook
Crimpable Stops and Crimpable Hooks are quite popular among Orthodontic Clinicians. The function of the Crimpable Stop is to prevent the arch wire from sliding and to activate the Open coil spring. Crimpable Hooks may function as a post on the Posted Arch wire, or alternatively, as a post or a hook on any place on the arch wire. The most favourable arch wire for Crimpable Hooks or Stops is a .018x.022 or a .019x.022 SS. The downside is that they may slide on the arch wire with inter-arch elastics

Stop Lock with Hook (Gurin Lock)
There is a more secure avenue for placing hooks – using the Stop Lock with Hook. The hook is tightened on the arch wire with a Stop Lock wrench. The preferable arch wire is rectangular, and the hook seldom slides on this arch wire.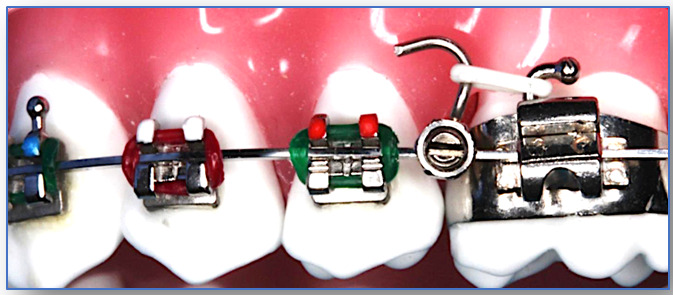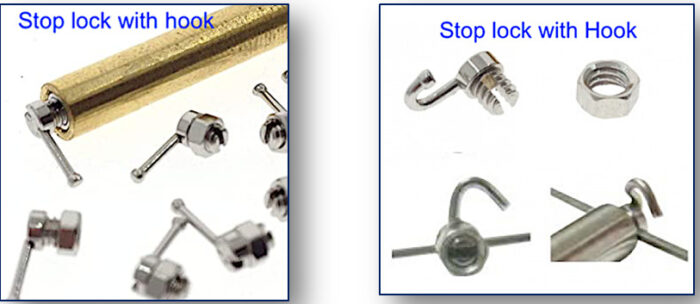 Drs. Bennett and McLaughlin simplified the force unit – applying the Pletcher Spring between the first molar and the post on Posted Arch wire. They proposed using only an elastomeric tie attached to a .012 ligature tie. They coined the expression Tie-back. This elastomeric tie is stretched three times the length to achieve optimal

activation and it is replaced every month.
References:
Bennett J.C., Mc Laughlin R.R. Orthodontic Treatment Mechanics, and the Preadjusted Appliance; 184 – 187
Palencar A.J., Case Finishing, Rondeau Seminars; 126 – 127
Cerum OrthoOrganizers Catalogue; 154 – 155
HABLA ESPAÑOL
PARLE FRANÇAIS