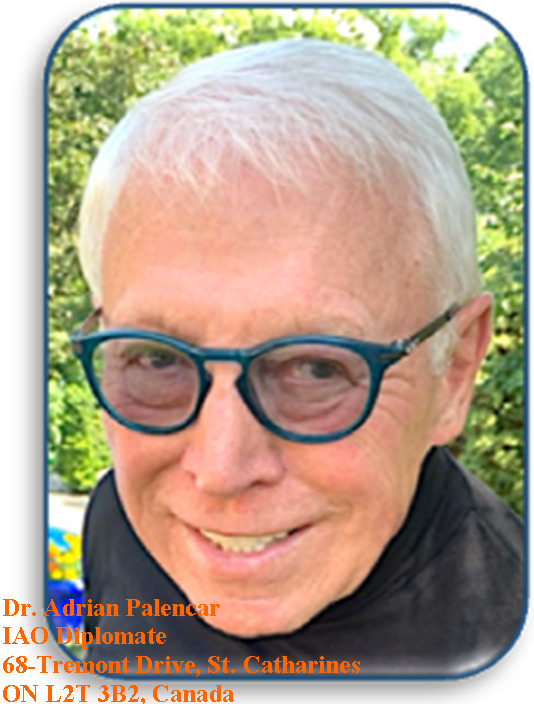 Peripherals in Straight Wire System Back to Basics Part XI-B Revival Of The Stainless-steel Ligature Tie
By Dr. Adrian J. Palencar, MUDr, MAGD, IBO, FADI, FPFA, FICD
January 2023
I was exposed to a very interesting orthodontic textbook written by Drs. J. C. Bennett and R. P. McLaughlin; Orthodontic Treatment Mechanics and the Preadjusted Appliance. It opened my eyes, and now I really appreciate the humble Ligature Tie. The most important points are:
A .010 Ligature Tie must be tied under the arch wire
The elasticity of the .010 Ligature Tie is exploited to translate the teeth
There are three functions the author is able to harvest by using the Ligature Tie:
By translation of the tooth – biomechanics is as follows: the Ligature Tie tips the tooth first, then the resiliency of the arch wire uprights the tooth. It is the combination of tipping and uprighting, which allows the tooth to translate mostly vertical. "Au contraire", Power Chain, Elastics, and coil springs exert constant pressure, therefore there is a proclivity to tip the tooth. This can be negated partially, by placing a Center or Off-center bends (tip back, gable bends).
Closing multiple small spaces, by tying Ligature Tie in the figure 8 – Lace-back or Under tie.
By tying multiple teeth together and twisting the Ligature Tie (pig tail), after each tooth. This technique is referred to as Anchor tie. The engaged teeth create together a tooth mass anchorage.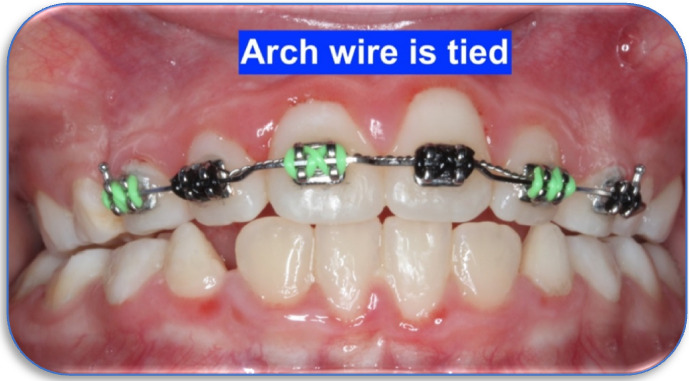 References:
Bennett J. C., McLaughlin R. P.; Orthodontic Treatment Mechanics and the Preadjusted Appliance; 127
Mulligan T.F.; Common Sense Mechanics; 62
Palencar A. J., Personal PP presentations
HABLA ESPAÑOL
PARLE FRANÇAIS