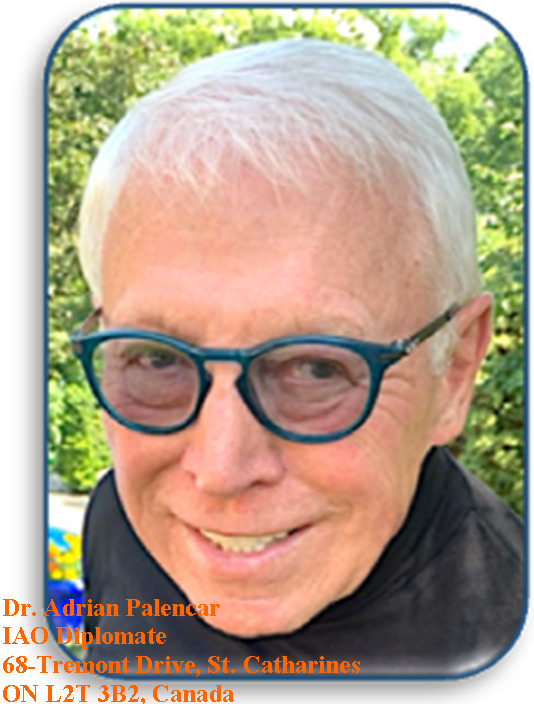 Peripherals in Straight Wire System Back to Basics Part XI-B Revival Of The Stainless-steel Ligature Tie
By Dr. Adrian J. Palencar, MUDr, MAGD, IBO, FADI, FPFA, FICD
February 2023
The Open coil spring is a wound spring which is activated by compression and exerts a net "pushing" force in two directions away from its center. Open coil spring is mainly used for opening spaces to alleviate crowding, translation of tooth/teeth or for the distalization of molars.
Coil springs are used in orthodontics to deliver forces to move teeth. However, the optimal amount of activation to produce predictable, continuous deactivation forces, for the purpose of orthodontic tooth movement, is unclear. Most of the intra-arch translation of teeth by the author, is done by the Open coil spring, rather than the Power chain. The Power chain collapses the arch, while the open coil spring develops the arch (makes it broader), even on the rectangular arch wire. The trend is "Forward Orthodontics" with broader arches, to accommodate the tongue and facilitate the breathing,
The Open coil spring is available in Stainless steel or Nickel titanium, metallic colour or white. The most popular is Spooled Nitanium Open coil spring. However, the author prefers Nitanium Molar Distalization Spring, a .010 x .045 and it provides 100 grams of continuous force. It is fabricated as a stop-wound, it may be also used as a Closing coil spring by attaching the dense coils on the power hooks/arms of the buccal tubes and brackets. The activation of the Molar Distalization Spring is done by cutting the coil 4.0 mm longer than the available space. The following are the methods of re-activating the coils:
Cutting a longer Open coil spring
Adding a crimpable stop
Squeezing the tips of the Light wire forceps between the helices
Closed coil spring is fabricated from a .010 x .030 stainless steel, and it used on the arch wire as a space maintainer, alternatively, as a more hygienic Bumper sleeve.


References:
Lubinsky, Ryan, "Orthodontic Open-Coil Spring Deactivation Forces Differ with Varying Activation Levels" (2018). Marquette University, Master's Theses. 478.
Ortho Organizers Catalogue; G 39
Journal of Clinical Orthodontics, PEARLS, February 2000
Rondeau Seminars, Level I, Session 2
Palencar A. J., personal PP presentations
HABLA ESPAÑOL
PARLE FRANÇAIS